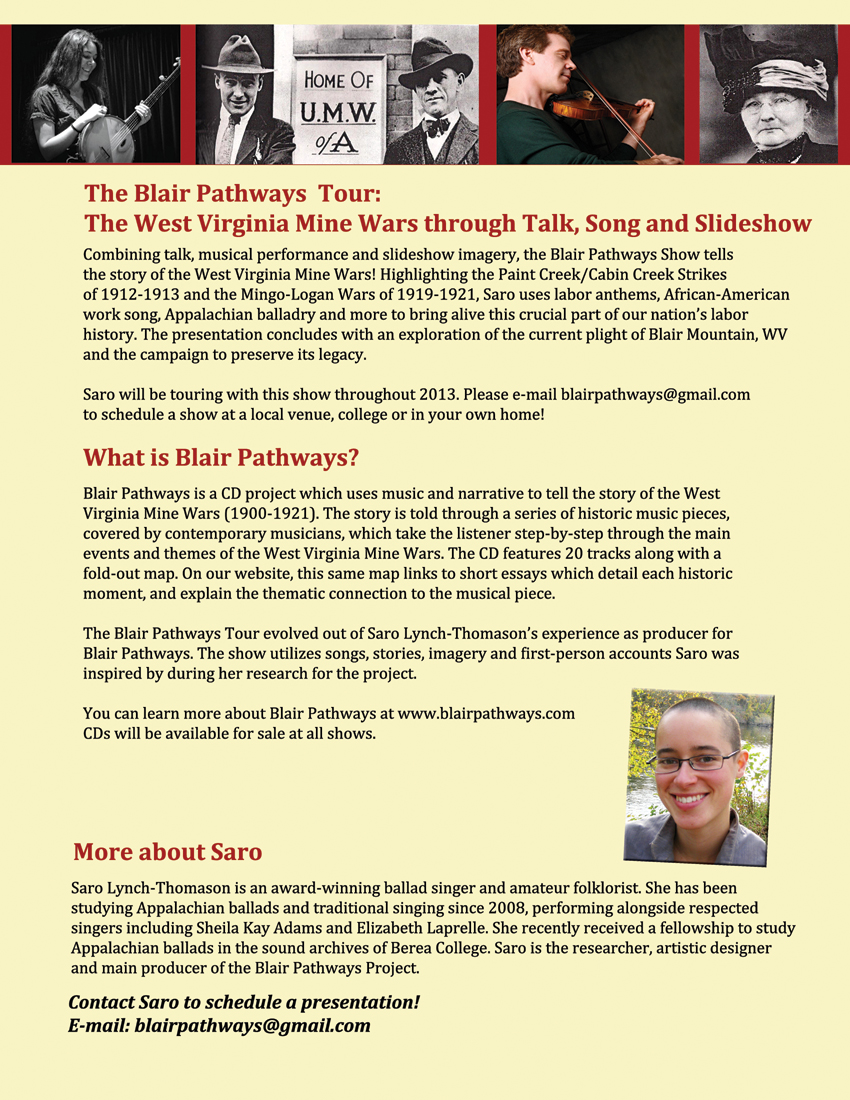 Hello all! This winter I have been developing a presentation on the history of the Mine Wars. The show is a mix of talk, song and slideshow.     I sing and play a mix of music from the CD and other songs and poems I came across in my research for Blair Pathways. This April I will be touring with the show in the Mid-west, and I'll be posting those dates soon on the site. I plan to do a Northeast tour, possibly as soon as the fall, so drop me a line if you'd like me to come perform. I can do house shows, libraries, colleges, coffee houses, universities etc.Just e-mail blairpathways@gmail.com.
Meanwhile, if you live in the Asheville, NC area, come see the debut at Firestorm Cafe and Books on February 14th. Check out the flyer below!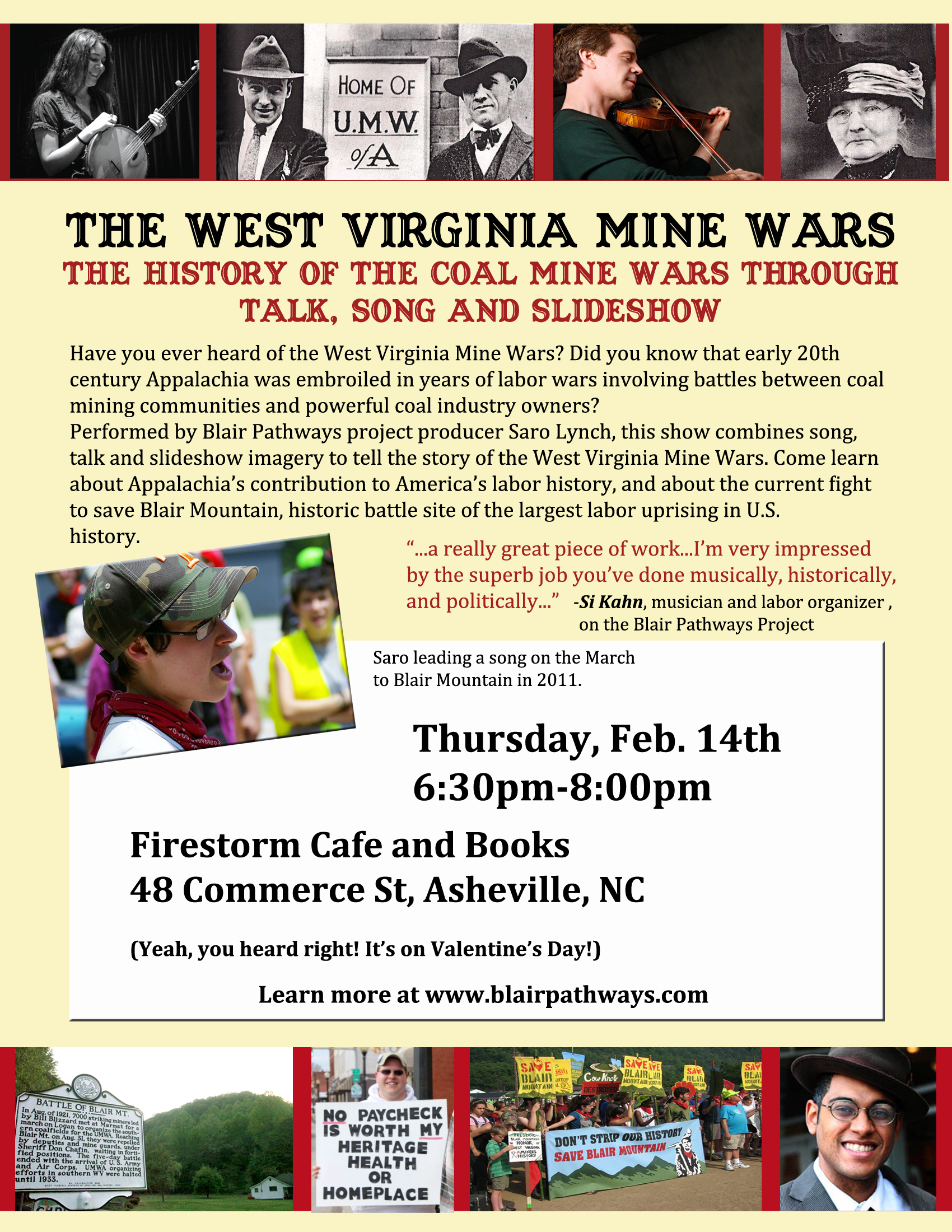 Many thanks for all your support! I'll post tour dates soon!
-Saro LT
Blair Mountain Coal Wars

Blair Mountain Top Removal